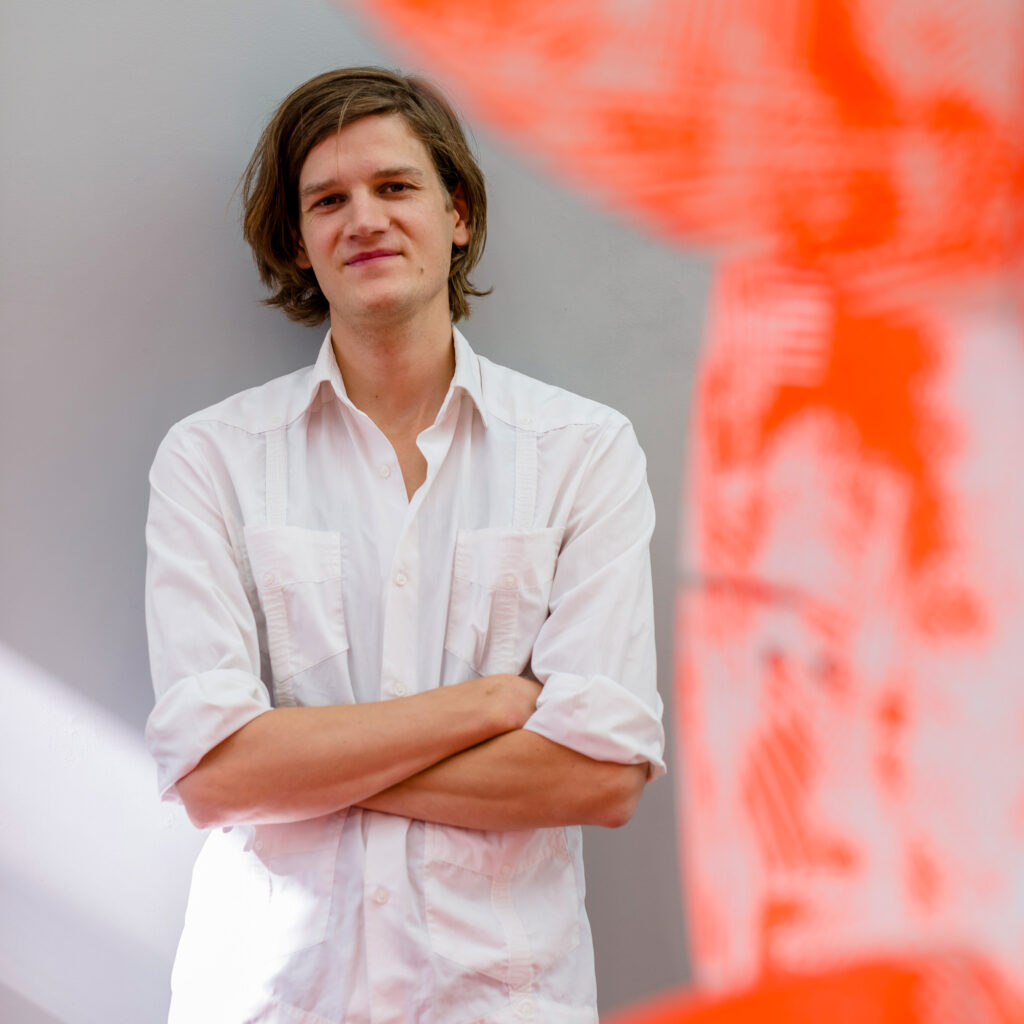 Malte Kebbel, founder of Studio Kebbel is a German artist, producing large-scale, light and sculpture installations for the public space.
Kebbel's current work is focused on questioning our evolving relationship with nature and the city. He utilises synthetic materials, parametric design and 3D technology, to produce monumental structures, made of geometric shapes and patterns, that are reminiscent of the natural world.
Kebbel draws his inspiration from his love of nature and his fascination with large-scale architecture, which he brings together with his mastery of light, in his installations. By bending artificial materials to the shape of nature, Kebbel seeks to revive our connection with the natural world. With light, he brings his installations alive, no matter what time of  day or night.
Across cities, in public places such as public squares, hospitals and parks, Kebbel shows his illuminated installations to create calming, grounding experiences.